Startup offering premium marketplace services for factories: Otomazone
Otomazone, which sets out with the aim of providing premium marketplace services to factories, plans to reduce the inventory costs of factories to zero. Otomazone, founded by Bora Altun and Erhan Kemal Uçak, is currently managed by a team of 5 people.
Otomazone, whose project started last February, passed the ITU Seed pre-selection in March and was developed within ITU. Otomazone, which aims to start a new era in the industrial market, which is one of the largest market shares in Turkey, namely electricity, automation and raw material supply, facilitates the purchasing processes of its users.
Otomazone, which has gained significant momentum since July, has been working with Toyota and is in talks with Ford, Anadolu Motor, Tofaş and Farplas. Otomazone, which has more than 25 thousand different products that manufacturers may need and ready to be supplied on its platform, has more than 500 brands in total.
It should be noted that users who order from the warehouse of their suppliers in Tuzla are currently only delivered to Kocaeli, Istanbul and Sakarya on the same day. Factories can sell not only the products in the supplier, but also the excess materials in their own stocks to the factories in need through Otomazone.
Otomazone, which always aims to offer the easiest system for factories, also offers the opportunity to access all parts used in the machine at once with QR Code definition. Otomazone, which offers tablet integration to every machine, can also work integrated with ERP and HRP systems.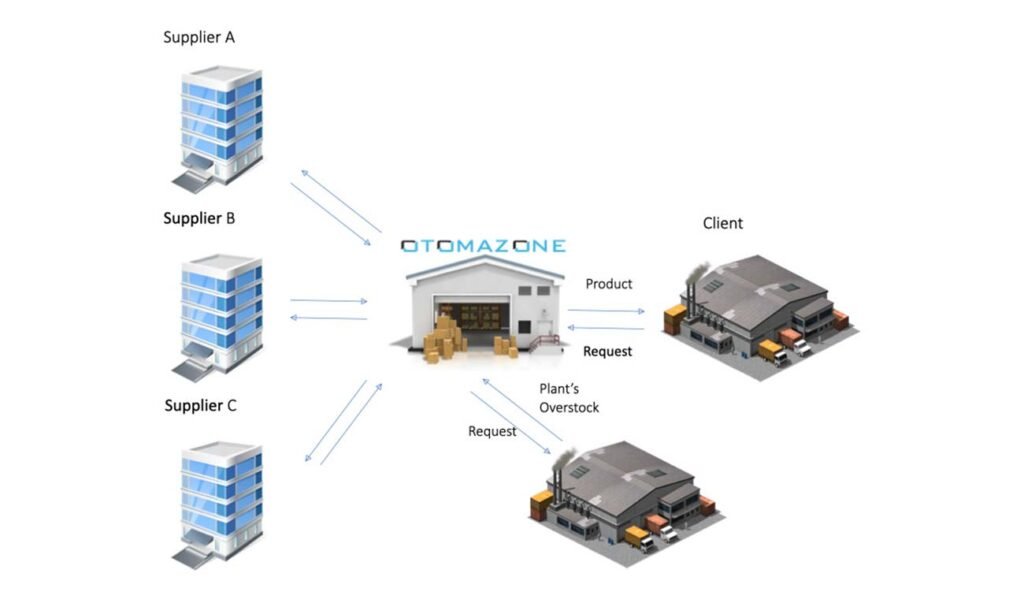 Will open to the European market
In this way, Otomazone, which aims to get ahead of its competitors, can receive payment by money order and payment at the door system. Otomazone, which receives 10, 20 and 30 per cent commission from suppliers over the products sold, aims to take 30 per cent of the Turkish market this year and to open to the European market in the second quarter of next year through Bulgaria and Romania under the name Automazone.