Otomazone
Brief history about the company and our plans for the future
Welcome to Otomazone, the future of spare parts inventory management. Born out of a shared vision to revolutionize the way industries manage their idle stock, Otomazone is a unique platform that bridges the gap between factories with surplus spare parts and those in dire need of them. Our platform is rooted in a deep understanding of the industrial sector, underscored by a commitment to reducing waste, increasing efficiency, and promoting sustainability. Co-founded by Bora M. Altun and Erhan Kemal Uçak in 2019, our journey began in Istanbul, Turkey, where we noticed an untapped opportunity in the market - a vast array of idle spare parts collecting dust in factories, representing untapped value. Armed with industry experience, entrepreneurial passion, and a drive to innovate, we set out to turn this overlooked potential into a thriving reality.
At Otomazone, we leverage advanced technology, including AI and VR, to provide an easy-to-use, efficient, and reliable platform for factories. We enable companies to sell their idle stock at fair prices, reducing their stock costs and potential waste. On the flip side, we empower factories to find and purchase the exact spare parts they urgently need, preventing costly production downtime. Our mission is simple yet ambitious: to become the world's largest spare parts provider. At Otomazone, we're not just about connecting factories and facilitating transactions; we're about creating a global network of industrial organizations, unified by a shared goal of efficiency and sustainability.
CEO
Bora M. Altun
COO
Erhan Kemal Ucak
TESTIMONIALS
What they say about Otomazone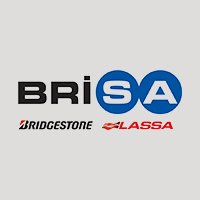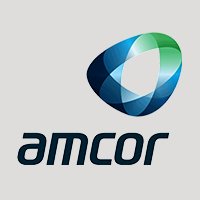 Otomazone has significantly streamlined our spare parts management process. We were able to convert our idle inventory into a profitable asset, and at the same time, we managed to source a rare part we had trouble finding elsewhere.
Toyotetsu - Assistant Maintenance Manager
Onur Bademci
Otomazone's innovative approach and seamless online platform made the entire process incredibly efficient. We truly recommend their services to any manufacturing company looking to optimize their spare parts management and contribute to a more sustainable world.
Brisa - Maintenance Manager
Abbas Timucin Erenay
In the manufacturing world, finding the right spare parts at the right time can be a nightmare. Otomazone has been a game-changer for our factory. Their platform has made managing our idle spare parts effortless and their service is second to none. They've helped us save significantly on storage and procurement costs while reducing our production downtime.
Amcor - Maintenance Manager
Aykut Kahraman
Otomazone has helped us unlock new revenue streams from our idle stocks while simultaneously reducing our environmental footprint. Their platform is easy to use and the process is incredibly transparent. With Otomazone, we're not just maximizing our efficiency, we're also contributing to a more sustainable future.
Birinci Otomotiv - Maintenance Manager
Yalcin Demirbas